Brighton & Hove's most highly
recommended electricians!
Call 01273 789 276 for your
free quote today!
Over 232 reviews. Average score: 9.74
Experienced Electricians in
Brighton & Hove
Your search for an experienced electrician in Brighton ends here. Kingfisher Electrics has carved a niche in the industry by offering a wide variety of electrical services to various sectors. Whether you need repair work or a full rewire, feel free to get in touch with our electricians today. All of them have years of experience in the industry and are fully trained to the highest standards.
Over the years, Kingfisher Electrics has projected itself as a leading company providing certified electricians in and around Brighton & Hove. You can get in touch with us for electrical problems of any size and we will customise our services accordingly. We are renowned for working in compliance with Building Regulations so you can have complete peace of mind.
Looking for a professional and reliable electrician in Brighton? Look no further! At Kingfisher Electrics, we offer a wide range of electrical services to meet your needs.
Our services include:
Quick repair and replacement of plug sockets
Customized installations of different types of lights
Expertise in finding wiring defects for both commercial and domestic electrical installations
Emergency electrical services available
Installation, repair, and replacement of security cameras and electrical locks
Don't fret if you're facing electrical problems. Our team at Kingfisher Electrics is here to help. We have an unbeatable reputation for providing flawless emergency electrical services whenever and wherever you need them. With us, you can expect quick and efficient electrical solutions.
We have certified electricians in Brighton who are ready to cater to your needs. Whether you have a minor issue or require a complete inspection of your home's electricity, Kingfisher Electrics is your undisputed choice. Our electricians are trained to handle both commercial and domestic electricity issues, ensuring complete safety. We will conduct a thorough check of your house or office's electrical lines and appliances and provide you with a detailed report.
Rest assured, our electrical solutions are fully guaranteed and safe. No matter the type of problem you have, we have the expertise to tackle it.
Contact us now to know more and get free quotes for our services. Don't wait – let Kingfisher Electrics provide you with top-notch electrical solutions.
Call us on 01273 789 276 for your free quote today!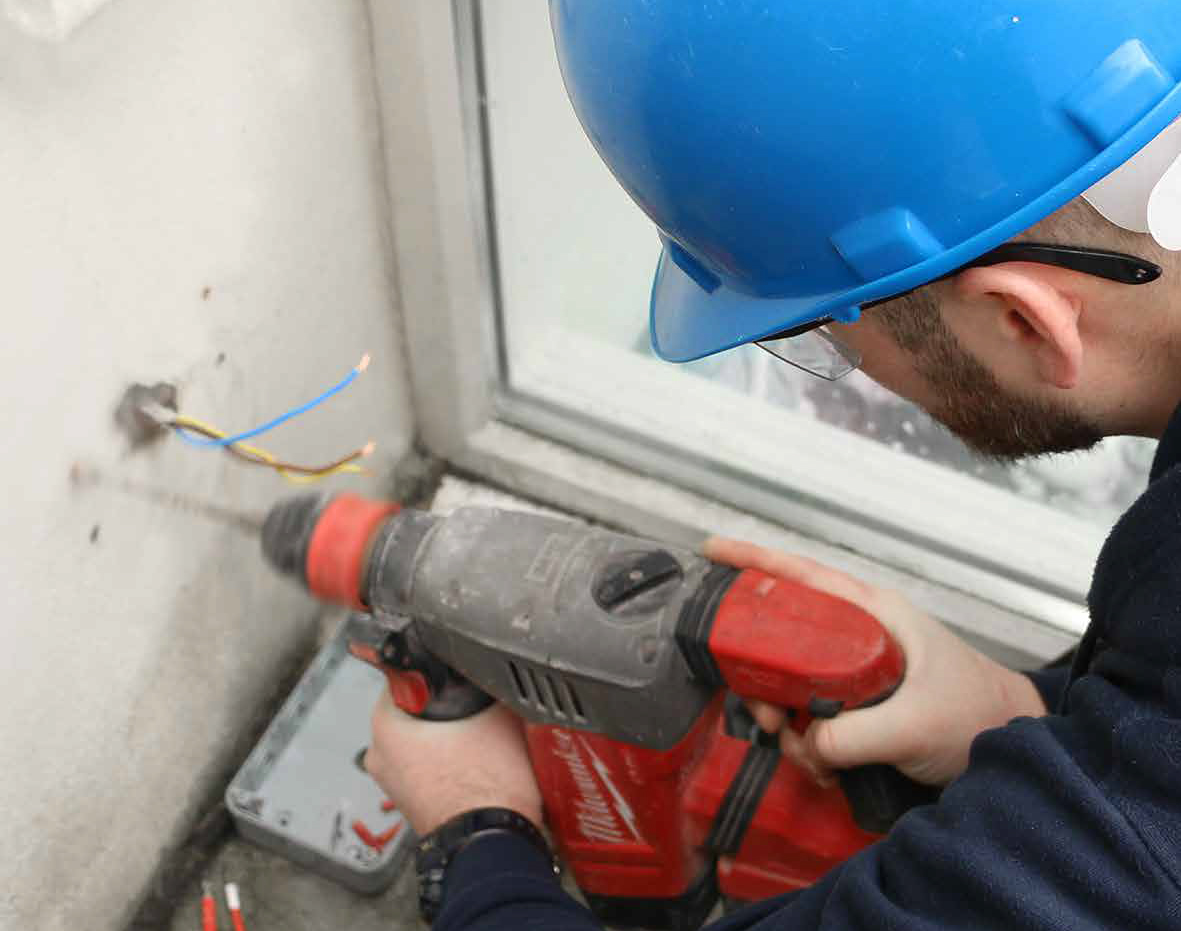 With extensive knowledge and expertise in both domestic installations, we offer you a prompt, courteous and professional service. If you're looking for quality work at a competitive price, look no further than Kingfisher Electrics.
All our electricians are courteous, approachable and can answer all your queries. Repairing the electrical issues in your commercial property will become easy with Kingfisher Electrics by your side.