Commercial Electrician for your business
Customers choose
Kingfisher Electrics
because:
Our prices are so competitive
We offer free quotes and
technical advice
Our engineers are prompt,
courteous and reliable
Our qualified staff are adept at
problem solving
We are experts in both the
domestic and commercial sector
We install, test and maintain our
installations

Our experienced commercial team are capable of handling any commercial electrical works for your business. All our staff are highly professional and strive to maintain a clean and safe working environment.
Here are some of
the most popular
services we offer. If
however you have a
job which not listed,
please give us a call
to discuss your
individual needs.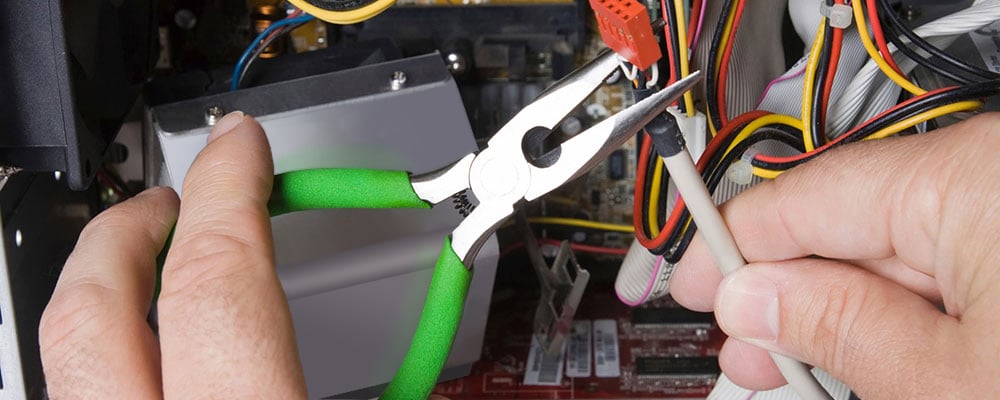 Security lighting The right type of security lighting can often be used to deter or detect intrusions or other criminal activity on your premises. It can also be used to increase a feeling of safety. With many different high powered designs available on the market we are sure we can find the right model, powerful enough to light up your external space.
3 Phase consumer units Most electrical equipment in commercial and industrial premises operate on a threephase supply. All industrial premises have a variety of single-phase and three-phase (400v)loads. If your consumer unit needs upgrading or is in need of an additional  sub main as you expand then please give us a call.
3 Phase wiring Large buildings, plants and offices have greater power requirements than the power used in domestic installations. Therefore, generally they are often installed with three phase wiring or three-phase supply.
3 Phase test and inspections We recommend that every building should have a regular EICR check to ensure your electrics are safe. An Electrical Inspection Condition Report(EICR)is a thorough test and inspection of all the fixed wiring and accessories in a property, much like servicing a boiler, or an MOT for a car, the electrics in a commercial building need to be checked regularly for any signs of wear or deterioration. It is recommended that all commercial buildings have an EICR every 5 years.
3 Phase circuits Our team are experienced in the installation or fault finding and rectification on all types of 3 Phase circuits.
Emergency lighting systems Emergency lighting is a requirement by law for all non-domestic premises and the common areas of Houses in Multiple Occupancy (HMOs). When an emergency situation arises the mains power supply to a building may be cut and therefore normal lighting fails to provide direction to the nearest exit or life safety equipment(such as fire extinguishers, break glasses, distribution boards and fire alarm panels). If you need assistance in the design and installation of such a system then please do get in touch.
Lighting upgrades Fittings that use Incandescent light bulbs or halogen lamps are no longer in production. LED lighting is relatively new on the market. Their efficiency, lifespan and versatility are significantly higher than traditional lighting methods, such as incandescent and fluorescent. Whilst the upfront cost of the fittings may seem expensive in the beginning you will actually find they save you money in the long run with dramatically reduced electricity usage. If your lighting system is in need of an upgrade then why not give us a call to discuss your needs?
Security lighting
3 Phase consumer units
3 Phase wiring
3 Phase test and
inspections
3 Phase circuits
Emergency lighting
systems
Lighting upgrades