One of the biggest concerns in any commercial building is installing or repairing the electrical system. Since its arrangement is made in a complex manner, it is wise to hire a professionally certified electrician for this purpose. They have training and expertise to handle the electrical needs of the building without creating any safety hazards. Consult a licensed electrician for commercial electrical installations and high-quality workmanship.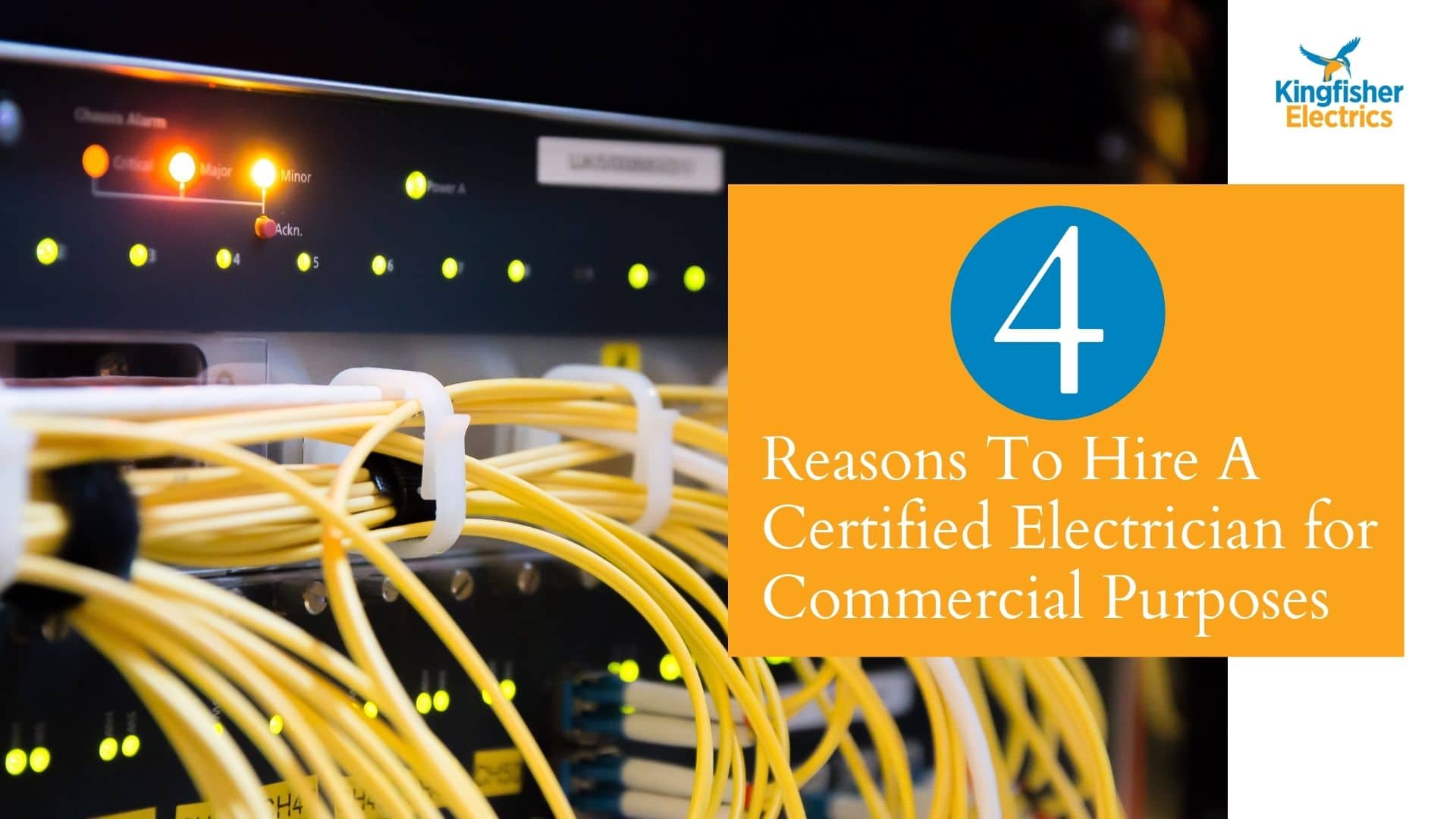 Hire Professional Electricians for Commercial Buildings  
Safety
Untrained people should not mess around with electrical jobs. One should always follow the set standards to avoid a significant safety hazard or accident. This is why it is necessary to hire professional and certified electricians who can execute the task with expertise and ease. With their training, they can arrange the wires and handle the entire system without any risk of electrocution or shocks. These electricians also offer work licensed and a guaranteed of superior work standards. They also strive to follow industrial safety guidelines before beginning work.
Money and time saving
One common misconception that most people harbor is that doing the electrical job on your own saves time and money. But this is not the case. If your repair fails, you might have to incur a higher cost for electrical repair. Hence calling a professional is always better. Moreover, it is better to be safe than sorry.
Updated with their work
Commercial electrical safety regulations are constantly changing. Any licensed technician will be aware of these changes and the advent of new technologies in the market. They also know about the improvements in safety regulations. Additionally, they guarantee to use the right equipment for electrical installation, maintenance and repair. Besides, they also provide the following –
Reports which accurately diagnose and identify the defect areas through testing and assessment
The ability to avoid downtime by solving electrical problems faster
The ability to manage the efficiency of production lines through electrical services
Accountability
Licensed electricians will give you a full guarantee of the services that they offer. In terms of quality assurance, quality, longevity, and long-term sustainability, they take full liability for their work. At Kingfisher Electrics, we provide a high standard of commercial electrical repair and installation services in Brighton at affordable prices. Our team of experienced technicians aim to maintain a safe environment by providing prompt, reliable technical advice.