What do you check when you rent an apartment or buy a new property? Let's see, location, room size, environment, storage space, accessibility and lots more! What about the electrical installation? As per the regulations, electrical testing is a must before moving into either new or old properties.
It's common sense that over time the electrical installations in a building will deteriorate. Before hurrying into a new house, get the electrical installation checked by a professional electrician. Being responsible can help you avoid mishaps and fatal accidents over time.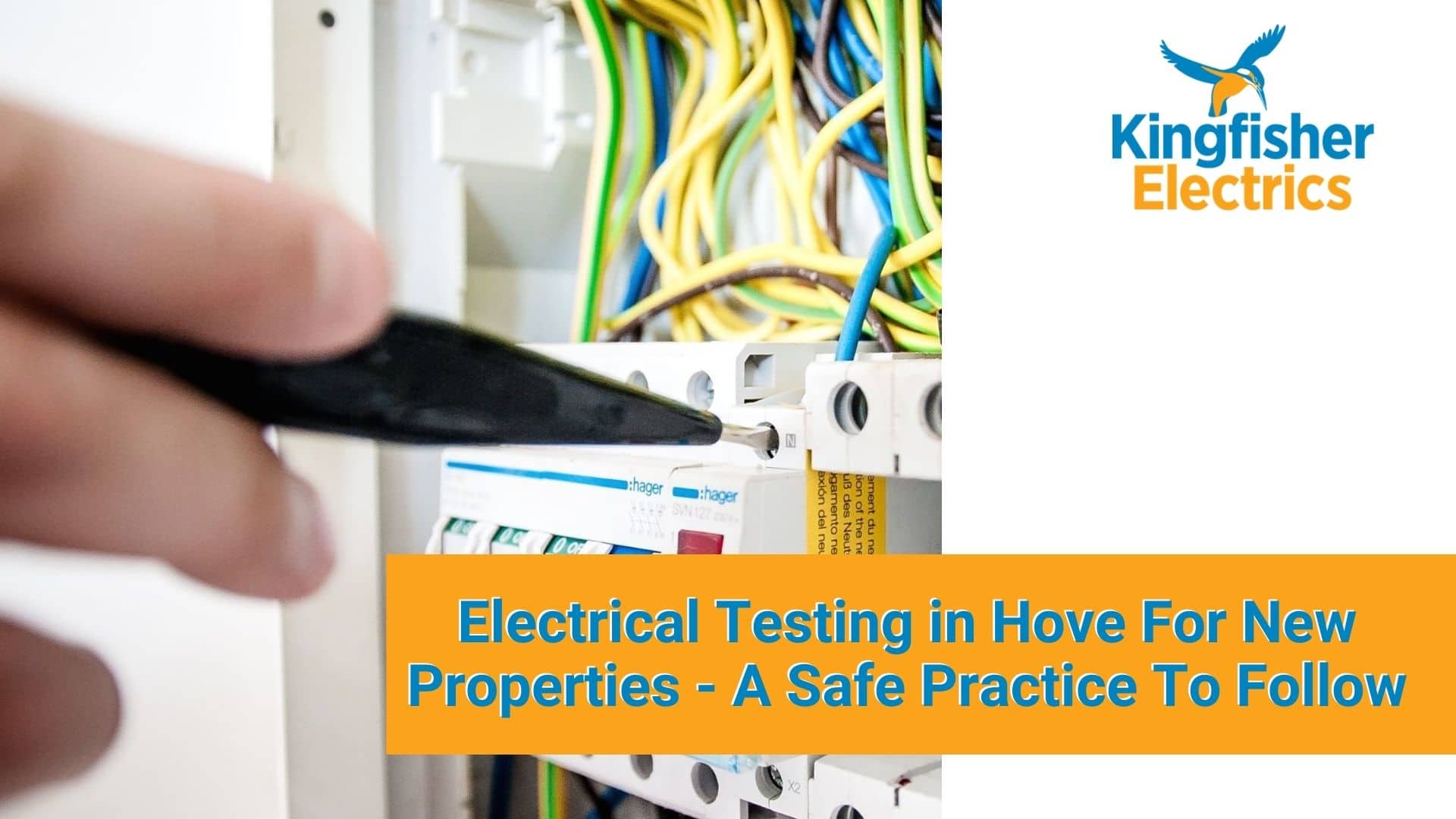 How often should homeowners conduct electrical testing?
Externally your house may look perfect in the coming ten years. However, remember, all that glitters is not gold! The inner electrical installations of your property need checking at least every ten years. Before your property starts showing the signs of electrical failure, begin finding the flaws and fix them.
You may wish to check older buildings more frequently! It is recommended that you get the wiring checked if you have any cause for concern. Always keep looking out for signs like burning smells, sparks, electric shocks and buzzing noises from your sockets etc. When you come across any of these types of issues, it may be a sign that it's time to get the wiring modified.
What electrical testing should you do?
Being an inexperienced individual, it's absolutely fine if you have no clue about the types of testing you need to do on domestic premises. Worry not! Hire a professional electrician from Kingfisher Electrics for electrical testing in Hove. They will assist you with the process. So what's involved in the process of electrical testing? Let's have a look.
Ask your electrician to inspect the sockets, switches and accessories.
They will conduct extensive tests across all circuits.
There will be a loss of power during the process in order to conduct a full examination. That means no Wi-Fi for a few hours, please plan ahead for this if you work from home etc.
Do not neglect the process of electrical testing. If required, ask the electrician to rewire and change the sockets wherever necessary. This process is straight forward for our electricians who are professionally equipped with checking the installations. If you don't have the certificate for electrical safety, then you may struggle to sell your home. You must have a satisfactory EICR certificate to rent out your property by UK law.
While paying serious attention to your homes' aesthetic beauty, don't forget to check out the electrical installation as well. Safety comes first; beauty comes later!