Electricity is one of the essential things we need to live comfortably. In today's modern world, most of our daily activities rely heavily on electricity. From lighting to transportation, all of these require electricity to function correctly. That is why electricians play a major role in our lives. They are responsible for installing, repairing, and maintaining electrical equipment and systems that we use every day. However, not all electricians are created equal. In this blog post, we'll look at the four must-have traits of successful electricians in Brighton.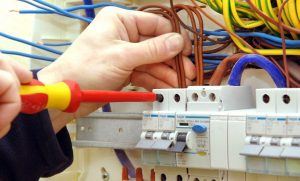 Expertise and Attention to Detail
The first and most important trait that successful electricians possess is their expertise in the job. Electricians need to be knowledgeable and skilled in understanding electrical systems, codes, and safety regulations. They must also be current with new technologies and innovations, as this is a rapidly changing field. Successful electricians must pay attention to detail and be meticulous in their work, as even the smallest mistake can lead to hazardous situations.
Communication and Customer Service Skills
Electricians must possess excellent communication skills. They need to communicate with clients, colleagues, and suppliers effectively. Communication skills are critical when explaining technical information or problems to clients who have little understanding of electrical systems. They also need to have excellent customer service skills. Good electricians should be able to provide satisfactory solutions for their clients, listen attentively to their concerns, and answer any questions a client may have about electrical systems. They should also provide feedback on the progress of work to clients to keep them informed.
Flexibility and Adaptability
The electrical industry is continually changing. Successful electricians need to be flexible and adaptable to these changes. They need to be able to learn new things on the job as needed easily. They must also be able to work in different environments and adapt their work according to the client's needs, whether it's a residential or commercial property. Successful electricians should also be able to work independently and as part of a team.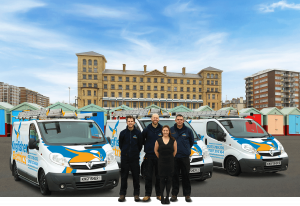 Time Management and Organizational Skills
Being an electrician involves a lot of planning and organization. Successful electricians need to have excellent time management skills to ensure that they complete their work on time. They need to be able to manage competing priorities and balance multiple projects at the same time. They must also be organized in their work to ensure that they stay on top of their schedule.
Conclusion:
In conclusion, the four must-have traits of successful electricians in Brighton are expertise and attention to detail, communication and customer service skills, flexibility and adaptability, and time management and organizational skills. These traits help the electrician to provide an efficient and satisfying service to their clients. The next time you hire an electrician, try to look for these essential traits to ensure you get a successful electrician who will deliver quality work.