In today's age, you might observe an increased conversation around sustainable lifestyles. As a result, you may observe significant changes in your day-to-day practice. One of the noticeable changes is the increased usage of electric vehicles (EVs). It is a pollution-free way of travelling between places.
The Demand of EV Chargers in Public Space:
One of the major concerns around the usage of electric vehicles is the availability of EV Chargers in public spaces. This becomes a challenge for those who travel a considerable distance in a day due to work. Upon identifying this issue, many businesses have opted to establish EV Charging stations at their buildings.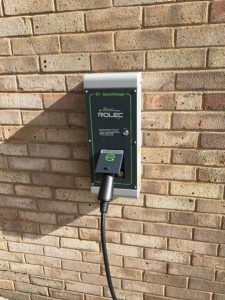 Why Are Businesses Installing EV Charging Points?
The reasons for businesses taking the opportunity to build points of EV Charging in Hove are analysed in the next section of this blog.
Showcasing Green Business Initiative:
The average CO2 emission by cars operated by fossil fuel is ever-increasing. To reduce the negative environmental impact, businesses follow a cross-industry effort. This encourages the adoption of EV among the public. As a result, they invest in establishing EV Charging points in their properties. This also creates a positive image. It showcases the business' contribution to reducing carbon footprint.
Staying Ahead of Competitors:
A large number of employees and shareholders come to the business facilities in their own cars. In today's time, a significant number of them would be using EVs. Naturally, they would like to charge their vehicles while at work or in a meeting. A business can actually guarantee better customer satisfaction by offering them this facility. This will help them stay ahead of the competitors and create a better brand identity.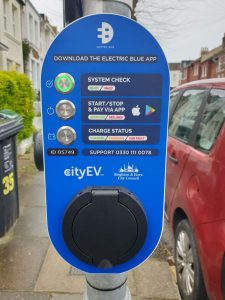 Attract More Customers:
This is an important factor to consider if the primary target of the business is to get more customers. They can install a charging station outside their outlet, which will play a major role in improving footfall in the facility. It fulfils the need of the potential customer: buying something from the business and charging the vehicle in the meantime.
If you decide to install EV charging points on your business property, you should consult with the experts. They have the knowledge necessary to provide safe and complete assistance in electrical appliance installation. Get in touch with a reliable name like Kingfisher Electrics. We have been in this sector for a significant time now. To get a free quote, you can visit our website or contact us today.